Boost your Tierra Experience: Luxury Layovers, Wine Programs, & City Exploration
Planning the perfect vacation requires a lot of work and dedication.  Dreaming of all the things we wish to do tends to be easy, but to ensure everything really goes as planned, every detail must be in order.  For example, if you plan on traveling to more than one place, you will inevitably have to consider transfers, distances, activities, food, reservations in each place, etc.
Tierra Hotels and their Guest Experience team helps you save time and energy by working to design different options to make your vacation in Chile even more perfect, and allow you to focus on relaxing, even before you travel.  If in addition to visiting the Atacama Desert, you'd like to relax and enjoy the nightlife of Santiago, if you're a wine lover and dream of exploring the vineyards, or if you wish to extend your trip through Patagonia to get a feel of the local culture: enjoy your personalized experience with Tierra.
City Programs
The city of Santiago is the destination for all international flights that arrive in Chile.  Some only get to walk through the airport on the way to their connecting flights.  Others, however, prefer to stop here for a moment to get to know this capital city situated at the feet of the imposing Andes mountain range.  In addition to its unique geography, surrounded by hills and enormous mountains, this city offers a wide variety of cultural and culinary activities.  Its large and modern shopping malls, just like its active nightlife, are attractions for many tourists who visit Santiago.
An excellent option is to combine your vacation at Tierra Atacama, Tierra Chiloé, or Tierra Patagonia, with a luxury layover in Santiago, staying at The Ritz-Carlton Santiago.  An experience designed to help you rest between transfers and flights, while getting to experience the Chilean capital.  Book 4 or more nights with Tierra Hotels, and get a free night stay at The Ritz-Carlton Santiago.  Contact the Guest Experience team at info@tierrahotels.com.
Wine Programs
If you're a wine connoisseur and wish to make your vacations truly unforgettable,  very close to Santiago you'll find some of the best wineries in Chile.
Cabernet Sauvignon, Carmenere, Chardonnay, Sauvignon Blanc… discover the history and characteristics of the best Chilean varieties in their place of origin, where you can learn to pair them with an exquisitie cuisine.
Vik Chile, located in the vineyards of Millahue, is a luxurious and modern hotel perched high up on a hill in the middle of the valley.  A place with an incredible panoramic view and renowned restaurant.  You can combine your experience at Tierra Hotels with an enriching stay at this winery.  When you reserve 5 nights in the all-inclusive program at any of our hotels, you'll get one free night at Vik Chile with transfers included.  You could also combine with an additional night at The Ritz-Carlton Santiago, if your stay at Tierra is 6 or more nights in total.  Write to info@tierrahotels.com to book.
Another wonderful, wine-centric experience to combine with Tierra Hotels, is the one offered by Viña Matetic.  With its colonial-style construction, it immediately transports us to the traditions that identify the Chilean countryside.  Matetic offers a luxury program that includes a tour of the vineyard, bicycle rides through the grapevines, exquisite pairings and a courtsey bottle of wine.  Here too, you can receive a free night stay with activities included, when you book 5 nights with Tierra Hotels.  You can also combine with The Ritz-Carlton Santiago when you book 6 or more nights in the All-Inclusive program at Tierra Hotels.  For more information, contact us at info@tierrahotels.com.
Discovering Patagonia
The city of Puerto Varas is located in the most northern part of Chilean Patagonia, very close to the archipelago of Chiloé.  This is a beautiful area of the South of Chile, with abundant native forests, volcanoes, lakes, and an enormous biodiversity, all of which bring pride to its inhabitants and astound those who visit.
At the edges of Lake Llanquihue you'll find the Awa Hotel, an excellent alternative to combine with an experience at Tierra Chiloé.  The energy of these areas in southern Chile, its culture and rich gastronomy, allow a profoundly restorative repose while experiencing unforgettable moments in a magical place.
Get a free night stay at the Awa Hotel with breakfast and transfers included when you book 4 all-inclusive nights at Tierra Chiloé.
If your journey takes you to the extreme south of Chile and you plan on visiting Tierra Patagonia and the Torres del Paine, consider complementing your experience with a free night in Punta Arenas.  A historic city at the end of the world, in front of the Strait of Magellan, its climate, geographic location, and cultural heritage make it an interesting place to discover.
It's the entryway to the most remote areas of Chilean Patagonia.  Pair your experience at Tierra Patagonia with a stay at the Cabo de Hornos Hotel, located in the historic city center.  You can also opt for the Yegua Loca Hotel, which preserves the culture of the old-fashioned estancias.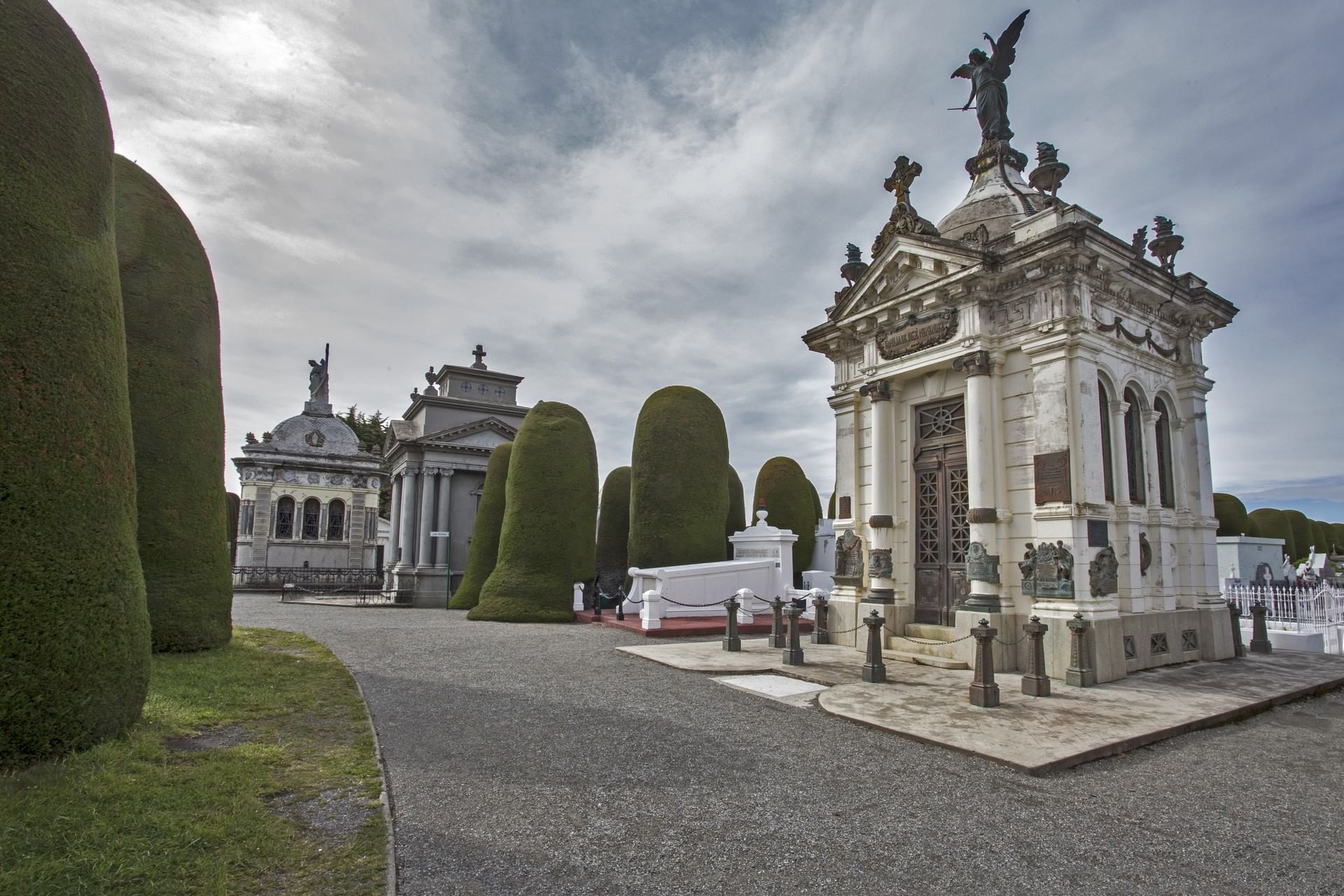 We hope these alternatives help to complement your dream vacation with Tierra hotels.  As always, our Guest Experience team will be delighted to help you personalize your stay and acitvities along the way.